My name is Christopher Herre,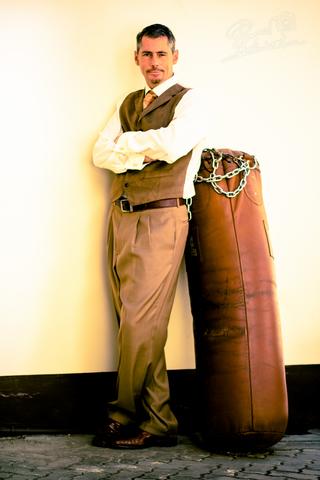 *CERTIFIED AND REGISTERED BOXING TRAINER
I focus on Boxing skills, strength training and conditioning with weighted exercises is the best way to develop the capacities of the body. My training can easily transfer to any other sport. Box sport is one of the best sports to keep the safety. Modern boxing exercises stress all muscles optimally. The improved condition increases the reaction speed and concentration. Self-confidence, will, power, courage, and fairness is also promoted.
Through specific and disciplined training methods, all muscle groups are trained and the learning of different target groups:
Techniques, tactical refinements, discipline, fitness, agility, coordination, speed, stretching, sparring
Target groups:
Self-confidence is specifically promoted through various exercises.

Stress reduction for professional hard-pressed people

Sensitization and desensitization of the individual.

Dealing with various stress situations at work as well as in everyday life.

Overcoming fears in general, self-awareness of one's own strengths and weaknesses.

Handling of different pressure situations.